End of Summer Sale!
 Check out all of these discounted items in my end of summer sale!
ClEKFAoHc3RhcnRlZBIJCLLOqdSNs8cCEjVqCXN-ZW9zLWhyZHIoCxIHQWNjb3VudBiAgICMwoeDCQwLEgdMaXN0aW5nGICAgIDAq4YKDBgAIAE=
ClEKFAoHc3RhcnRlZBIJCOiv98uNs8cCEjVqCXN-ZW9zLWhyZHIoCxIHQWNjb3VudBiAgICMwoeDCQwLEgdMaXN0aW5nGICAgICA14wKDBgAIAE=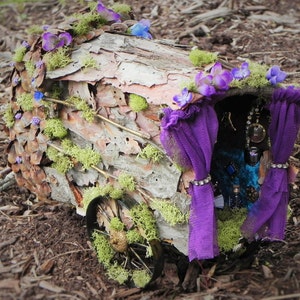 Fairy caravan. Gypsy caravan, fairy house, fairy garden, miniature garden, fairy display, fairy wagon. Furnished with fairy mischeif.
Lavender fairy house with hidden living space! Fairy garden, indoor garden, fairy furniture, miniature furniture, charming gift!
Nursery fairy house. Fairy garden, fairy furniture, indoor garden, baby fairy, fairy apothecary, fairy nursey. Miniature furniture.